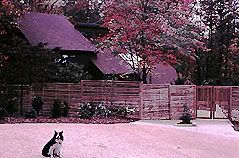 I was a practicing landscape architect for about the first half of my working life, with the most recent 1/2 being spent in urban planning. I did have public and commercial projects but always kept a flow of work on residential sites as well.
These condensed comments and shots are from the residential work only. The drawings were done my hand prior to CAD (other than Garden design #4) but I did use "Canvas" and other emerging software as it became became available.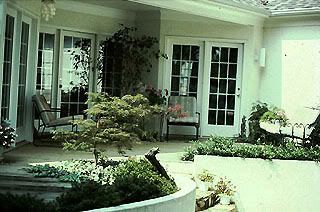 I found the greatest satisfaction in trying to design spaces that were not limited to plantings but also involved some paving or architectural elements (fencing, walls, etc.). The sketches and solutions became even more personal as their owners added finishing touches...I like the idea that a garden is a "space" first, and that if it is satisfying to the designer and caretaker, it might evolve further as it matures.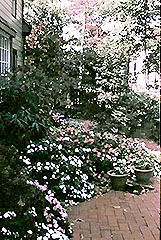 Go to first garden space
Note - All locations in Greensboro and Winston-Salem, NC (Various seasons)